Grow your luxury real estate business
Luxury real estate agents partner with us to provide all of the benefits of luxury vacation home ownership for their clients, with none of the hassle.
Why real estate agents work with us
Higher commissions
You'll earn above-market buy-side commissions and referral fees when you partner with us.
Happier clients
As experts in luxury hospitality, we partner with you to take exceptional care of your clients.
Faster closings
Our unique benefits motivate your buyers to move more quickly, from offer to closing.

Complimentary travel
We offer agents complimentary travel throughout Inspirato's $1 billion portfolio.
Partner with us today
Help your clients buy luxury vacation homes with total peace of mind.
Get Started
Unique benefits for your buyers
Our unique Inspirato-only benefits motivate buyers by solving all their questions about vacation home ownership.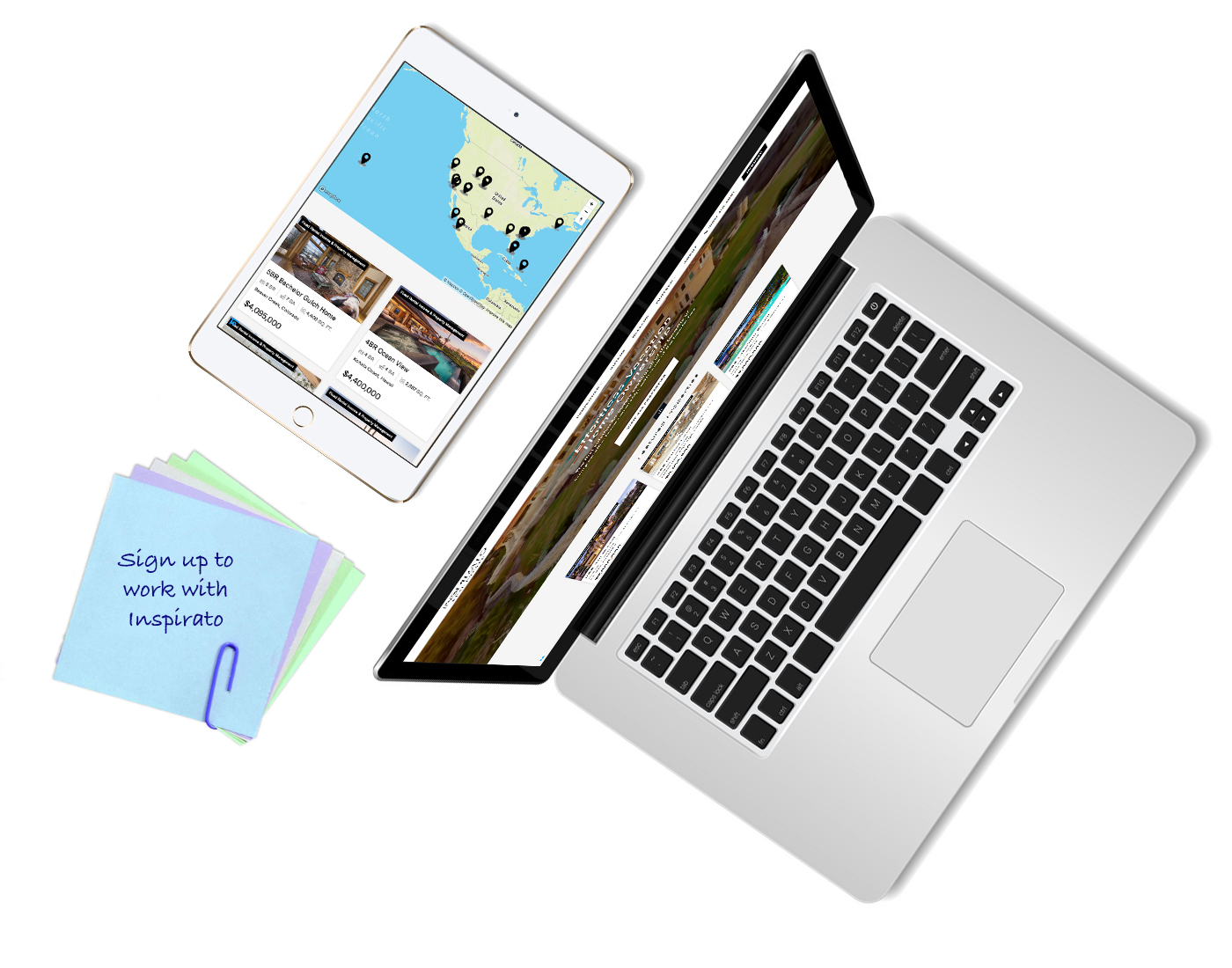 Connector.

How will they make money renting their home?

On select homes, we offer your buyer a multi-year lease with fixed rental income, including payment of virtually all maintenance and operating costs.

Connector.

Will they use it enough to make the investment worth the while?

Homeowners enjoy complimentary, fully-serviced usage of their residence each year. They also receive complimentary travel throughout our portfolio of $1 billion in luxury vacation homes.

Connector.

Will it be a hassle to take care of the home?

From marketing and booking to housekeeping and maintenance, we manage, staff, and care for each home and its guests to our Inspirato luxury standards 24/7.
Ready to work together?
Please fill out the form below and our team will contact you.