Who We Are
The world's leading experts in residential luxury real estate.
The Inspirato Real Estate difference

For Buyers
We are the first complete solution for buyers seeking all of the benefits of luxury vacation home ownership, with none of the hassle.

For Homeowners
From marketing and booking to housekeeping, bill payment, and maintenance, we manage, staff, and care for your home 24/7.

For Sellers
With our custom audience of more than one million potential buyers, we are the perfect partner to help sell residential luxury real estate.

For Real Estate Agents
We partner to market your listings to an incremental audience of qualified buyers, and motivate buyers by bundling unique benefits into every sale.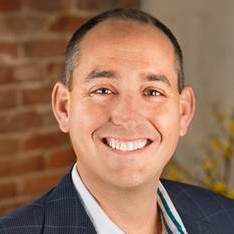 Brent Handler
Founder & Chief Executive Officer
Brent is widely recognized as a leading innovator within the luxury real estate and hospitality industries. In 2002, he founded Exclusive Resorts, where he served as President and led the acquisition of a $1 billion luxury real estate portfolio. In 2011, Brent launched Inspirato, offering a managed and controlled collection of luxury homes and other vacation options, with expert trip planning and personalized service. Brent earned a bachelor's degree in business from the University of Colorado.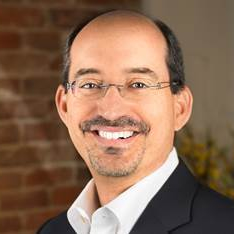 Brad Handler
Brad has provided strategic and legal guidance on the acquisition of hundreds of luxury vacation homes. He started his career at Apple and later served as eBay's first attorney. In 2002, he founded Exclusive Resorts with his brother Brent, where he served as CEO and Chairman. He earned a bachelor's degree from the University of Pennsylvania, a bachelor's degree from the Wharton School at the University of Pennsylvania, and a juris doctorate from the University of Virginia School of Law.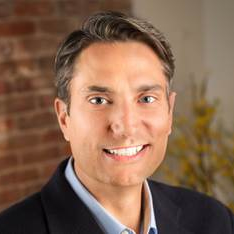 Brian Corbett
Founder & Chief Experience Officer
Brian leads Inspirato's real estate, experiences and revenue management teams. Previously he served in a variety of roles with Exclusive Resorts, including Director of Real Estate and Vice President of Product Development and Strategy. During his career he has personally evaluated thousands of luxury vacation properties and acquisition opportunities. He began his career as a management consultant. Brian earned a bachelor's degree from Boston University and an MBA from Harvard Business School.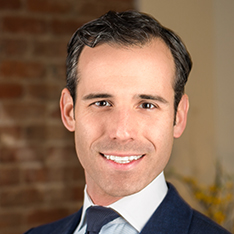 Christian Toraldo
Christian is a highly experienced executive leader, hospitality professional and real estate strategist. He is responsible for all property acquisitions on the Inspirato Real Estate platform. He previously led the 75-person Inspirato sales team, with responsibility for all membership revenue for the company, including the development and launch of the Inspirato brand in Latin America. Earlier in his career he was one of the top sales reps with Exclusive Resorts and worked internationally for Palazzo Tornabuoni Four Seasons in Florence, Italy. He earned a bachelor's degree from the University of Virginia and an MBA from Columbia Business School.
Frequently asked questions
What is Inspirato?
Inspirato is a leading luxury hospitality company that manages, staffs, and maintains an exclusive collection of branded luxury vacation homes. Unlike Internet vacation rental brokers, we offer a carefully crafted experience delivering the luxury and service of a five-star hotel in the comfort of a spacious home. With our unparalleled expertise in residential travel, we ensure the consistently luxurious experience that discerning travelers demand.
What luxury markets is Inspirato Real Estate focused on?
Currently, we are looking for multi-million-dollar homes in top-tier North American ski areas, the Caribbean, California wine country, Southern California, Arizona, Palm Desert, Hawaii, Los Cabo, Punta Mita, Florida, South Carolina, and Nantucket.
Why is Inspirato Real Estate the best choice for buyers, sellers, and owners?
Inspirato Real Estate helps transactions close faster, with more value for all parties involved. For buyers, we offer optional Inspirato-only benefits that remove the most stressful aspects of your vacation home purchase. For sellers, we bring a built-in, 100% incremental audience of high net worth prospective purchasers. For real estate agents, we expand your market exponentially. And for homeowners, our property management solution maximizes your appreciation and personal enjoyment of your home.
How do I get started?
Simply fill out this form to let us know about the property you have in mind, and your role in the potential transaction (e.g., buyer, seller, etc.). Our team will be in touch soon to assess the opportunity and determine the best way for Inspirato Real Estate to help you achieve your goals.
Talk with our luxury real estate team.
Please fill out the form below and our team will contact you.